AUDITIONS & COMPETITIONS
Auditions, competitions, adjudications, and assessments all provide various thresholds to a myriad of opportunities and outcomes. Sometimes the "means to the end" is a specific role in a production, or a monetary prize, or a featured spot on a prestigious concert. Sometimes it's just about checking the barometer of your progress... where you were, and where you are now. Sometimes that progress is measured in comparison to your competitive peers, and sometimes against your own personal growth and evolution.
Sometimes, it is simply an opportunity to practice auditioning. The mind and body experience a very natural, very intense response to our decision to intentionally thrust our whole present "being" of skill, training, passion, expression, and authentic self in front of a complete stranger, whose sole purpose is to pass judgement on whatever we do in the next two minutes. "Whatever we do" may range from the best performance of our lives... to having a panic-attack, vomiting, and running out of the room. Fight or flight. Our desired outcome is the former, but we can never rule out the latter. Either is possible, as is every scenario in between. Because we are human. Because we are bearing our precious souls through song, through melody and rhythm provided by someone else (composer/lyricist) who needed to bear their precious souls through song. Because we are partnering, for those tiny two minutes, with a pianist who (hopefully) shares that same desire, in whom we place our comprehensive trust to make magic with us, even - and especially - when we've just met that pianist only seconds ago.
Always, it is an opportunity to perform. We all come to this art form with a desire to communicate, to tell a story. So, do it.
Tell the story. Honor the character. Release the authors from the page. Surrender to your authentic self and invite the world in. The world needs you. Your unique, beautiful, prepared, thoughtful, visceral, unrelenting interpretation of this carefully selected anthem.
If you practice that, you will inevitably and consistently deliver the performance of your life.
Mission accomplished.
Some examples of Cooper Voice Studio members who have risen to the occasion...
***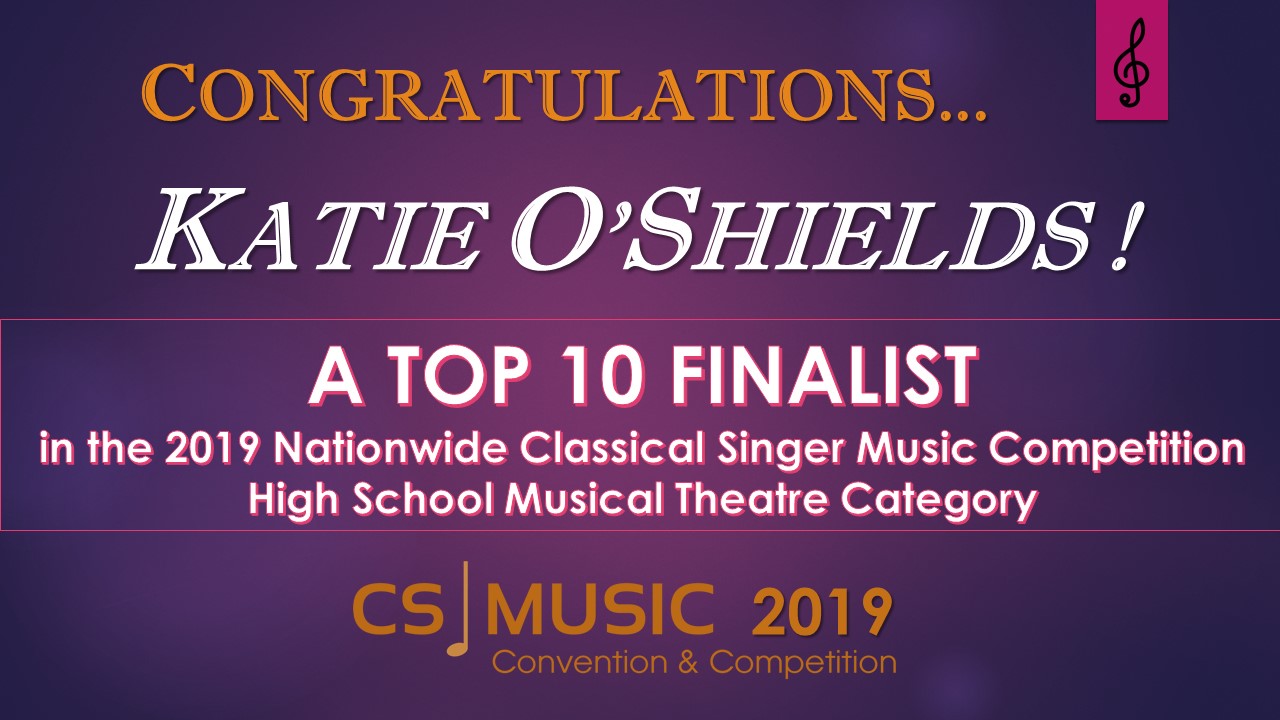 ***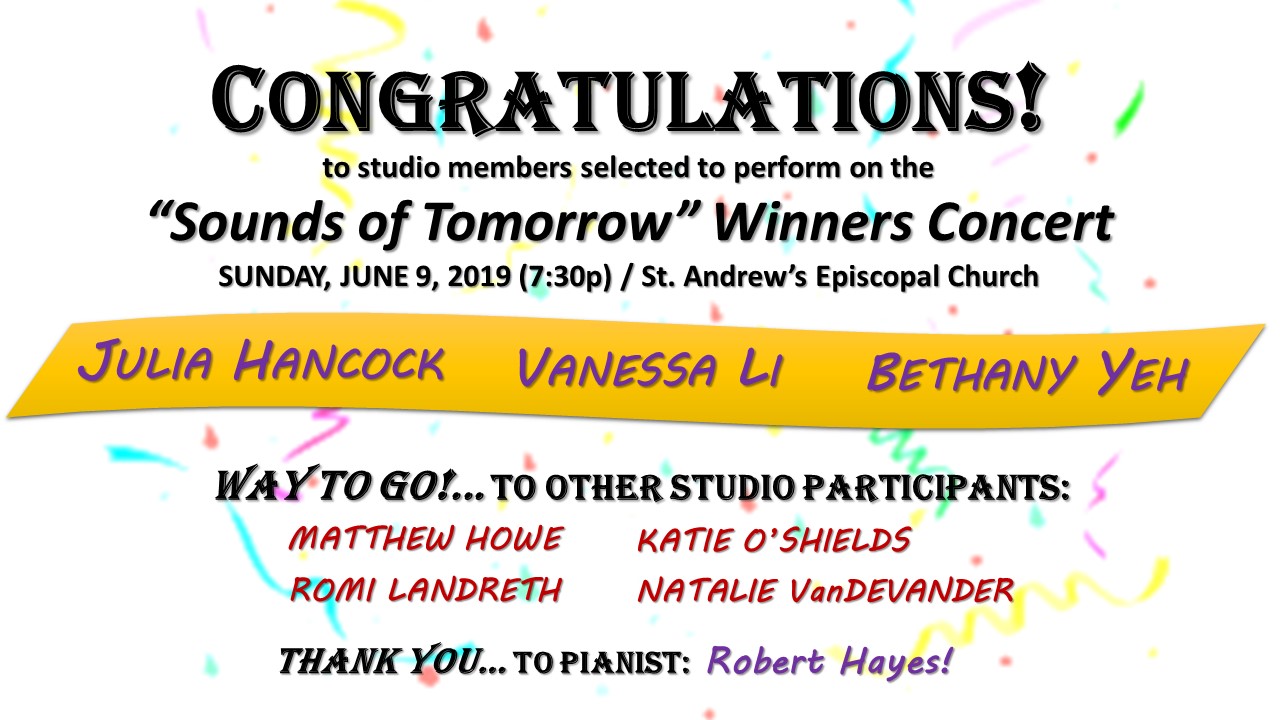 ***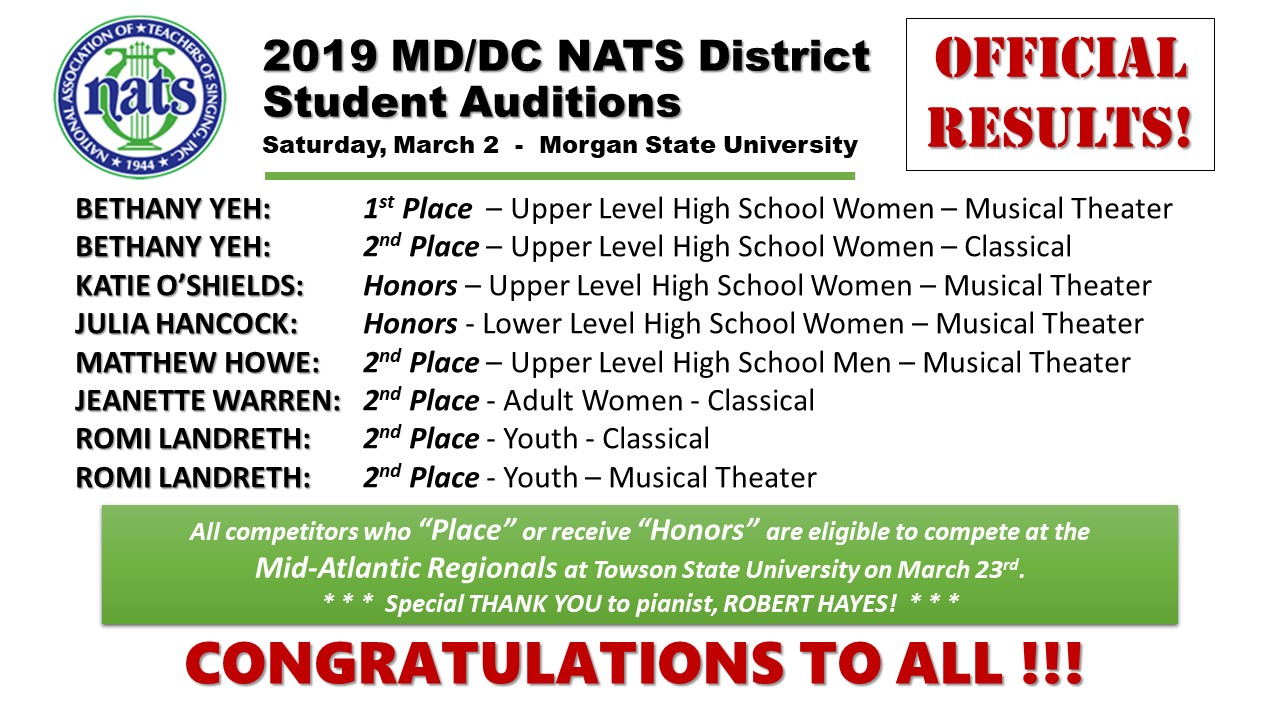 ***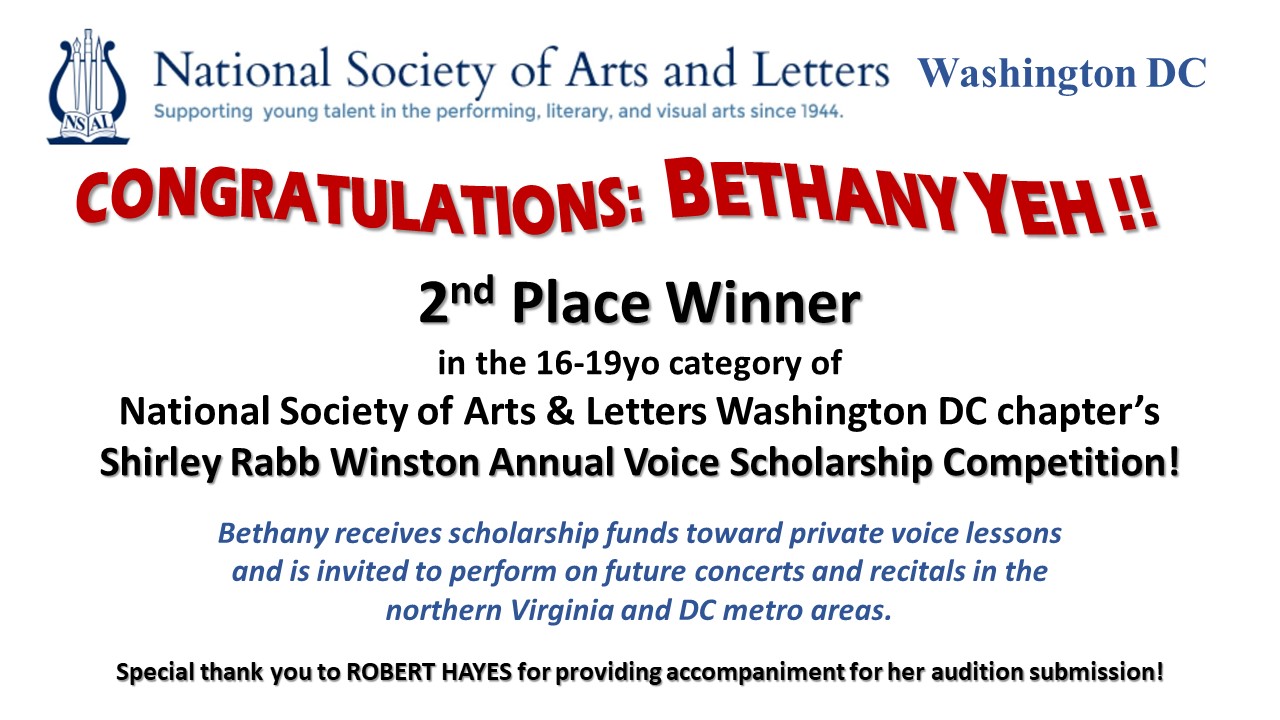 ***
CONGRATULATIONS, KATIE O'SHIELDS !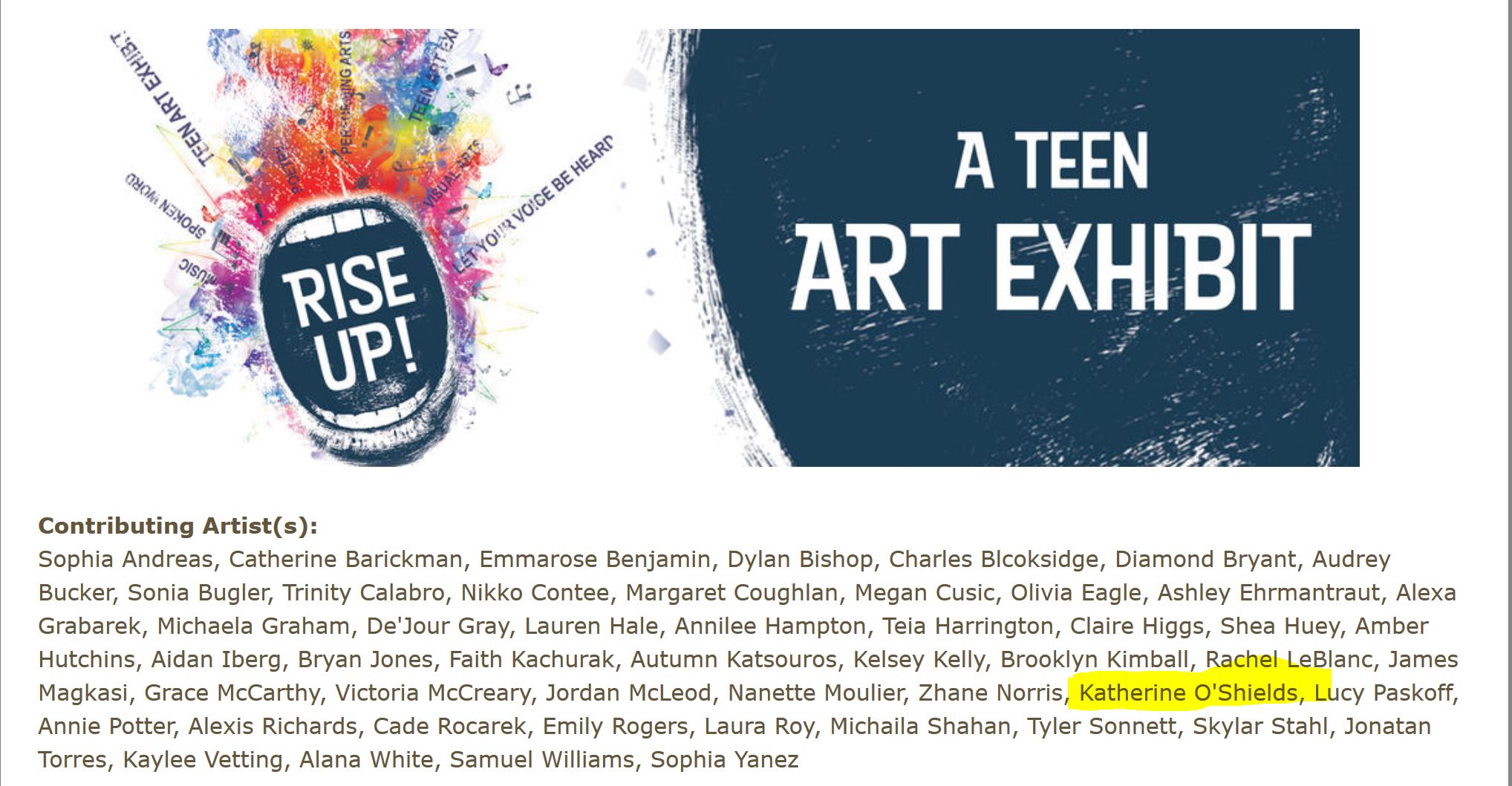 ***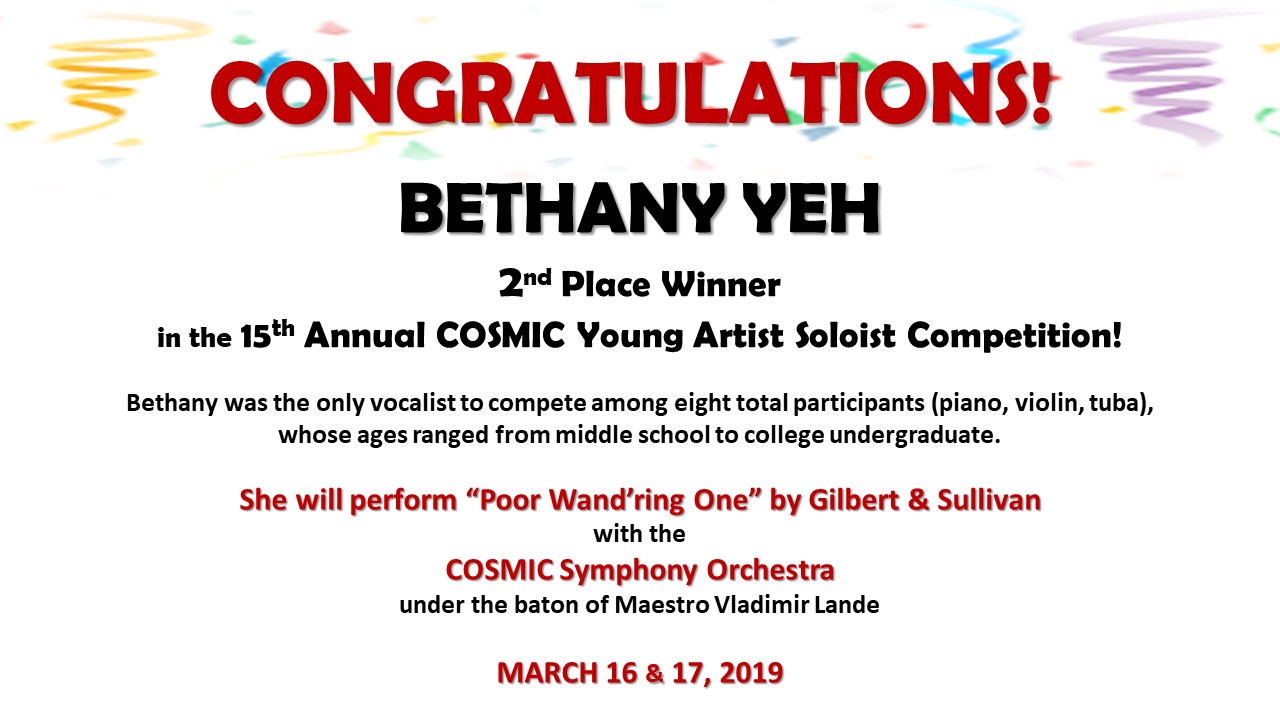 ***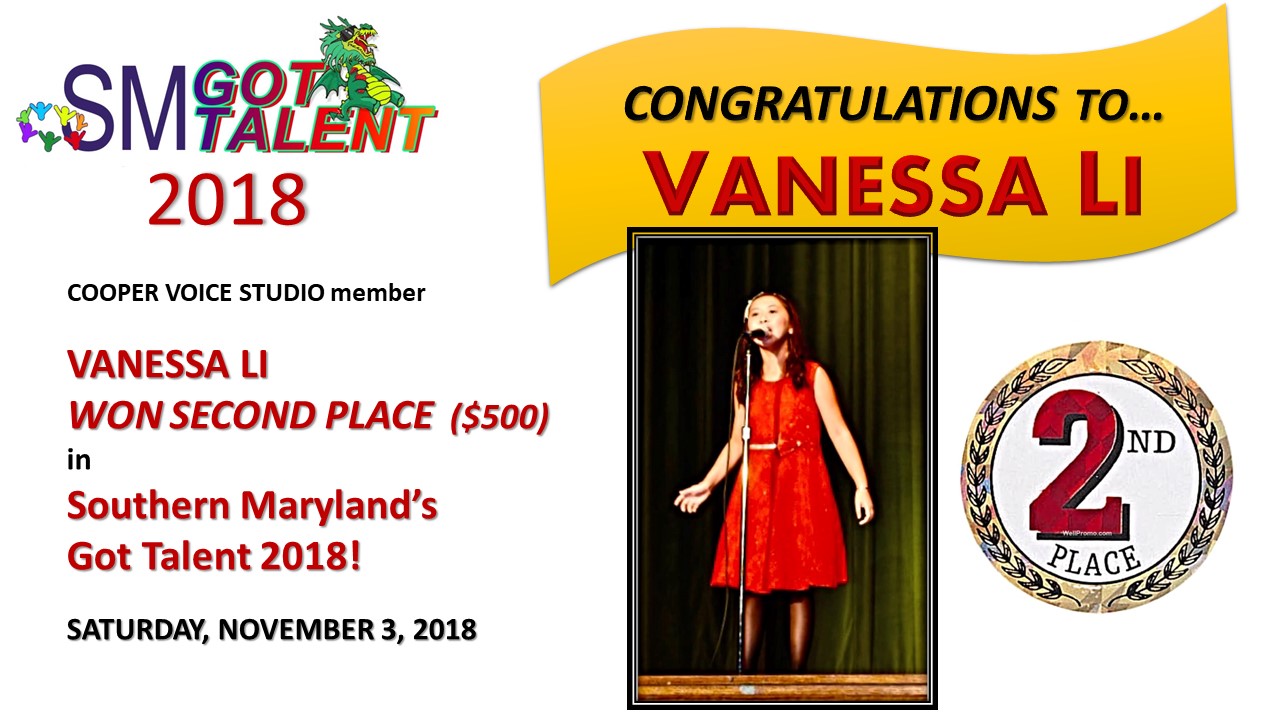 ***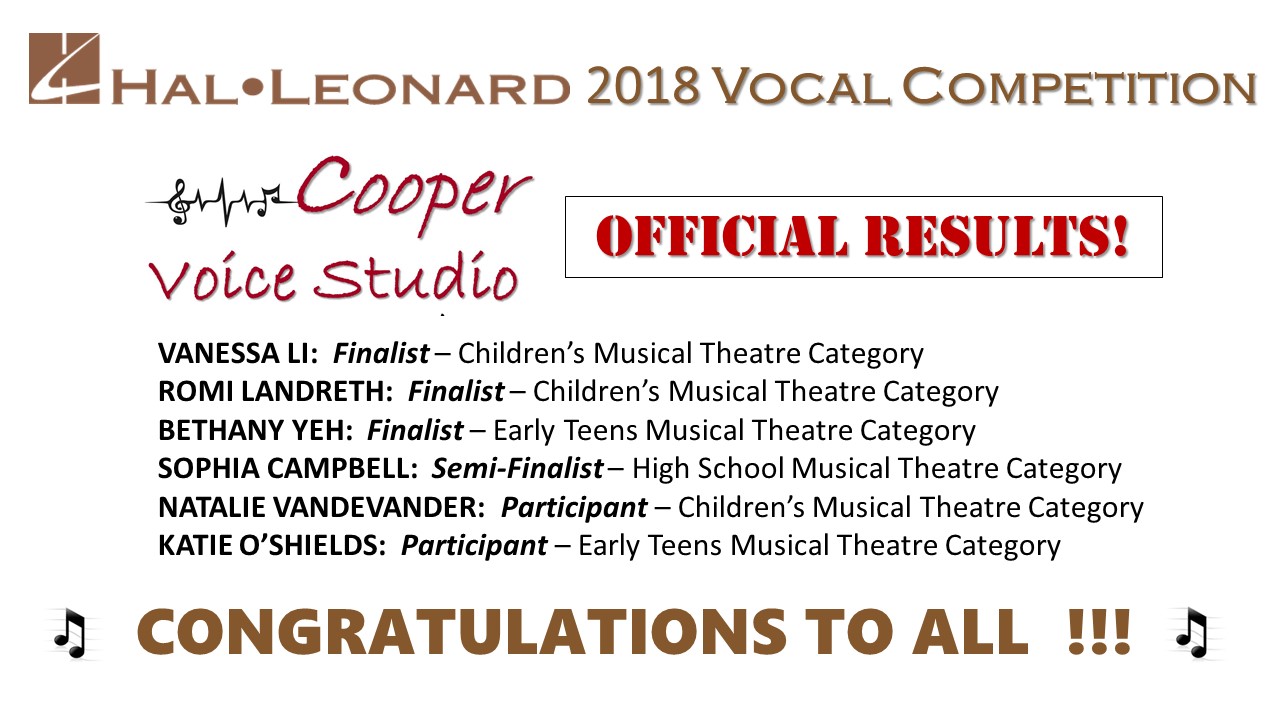 ***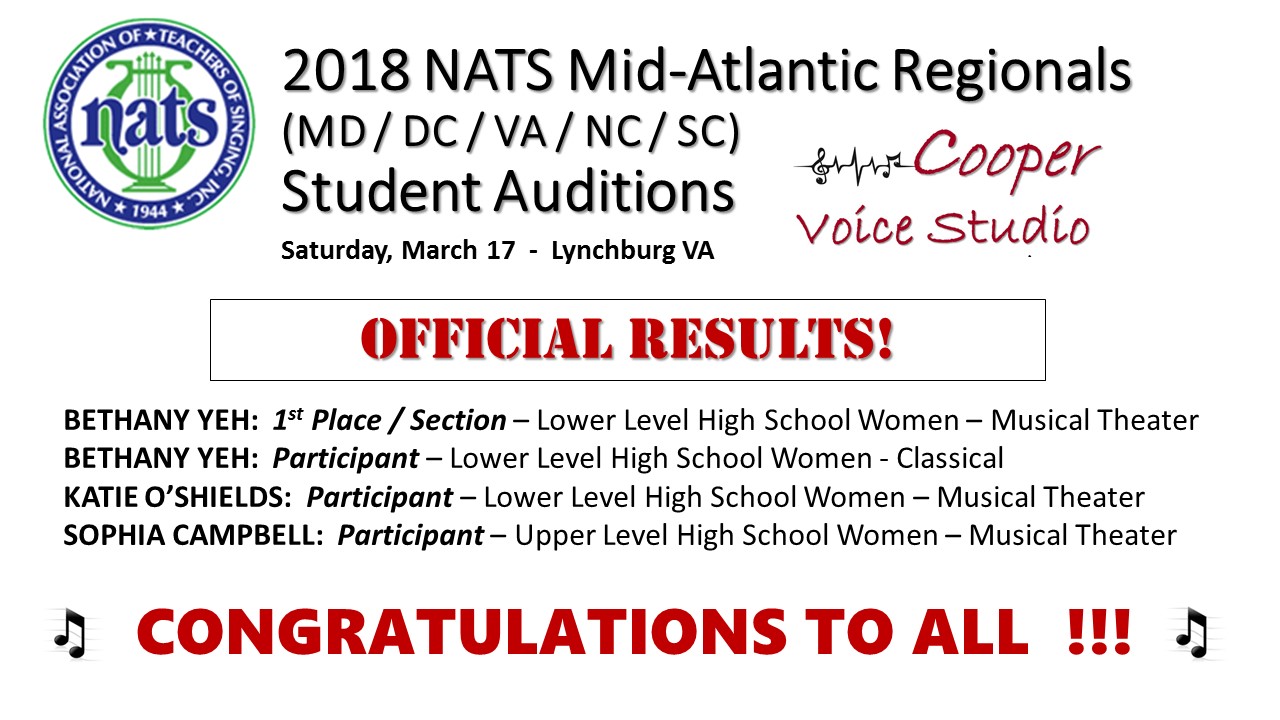 ***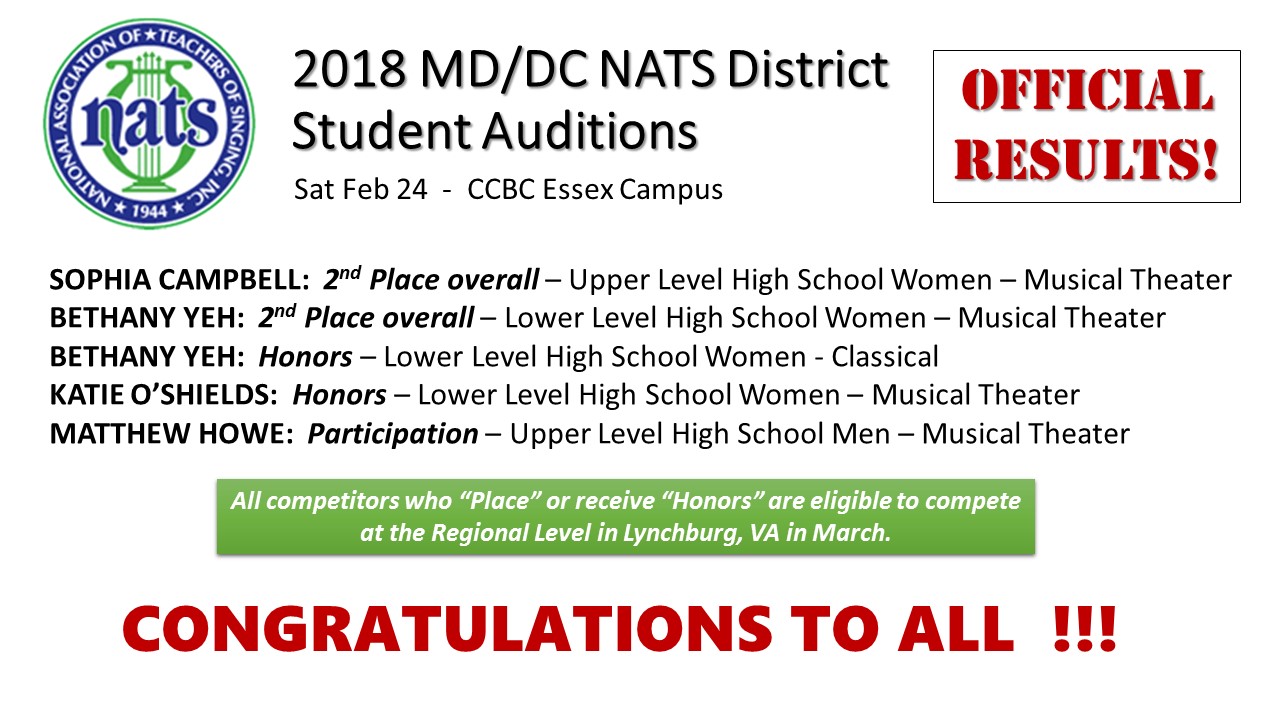 ***