SUMMER / WINTER INTENSIVE WORKSHOPS
The Cooper Voice Studio producer, Go-DIVA! Productions, Inc., periodically offers Summer/Winter Intensive Workshops designed to further advance and enhance performance skills in the company of other passionate performing artists. These events are typically offered at a southern Maryland area location, with the exception of the Boutique Broadway Symposium which takes place in New York City.
2019 Cooper Voice Studio Boutique Broadway Symposium in New York City (June 2019):
Eight carefully selected advanced Musical Theatre students work closely with six industry experts in the heart of New York City, June 16-19, 2019. Participants engage in master classes, workshops and discussions on auditioning, living a freelance performance life, exploring vocal/breathing anatomy, studying crossover work in on-camera strategies, etc. Participants attend the new hit Broadway musical "BE MORE CHILL" and enjoy a backstage tour with a cast member. The program concludes with a public Showcase featuring all participants performing solo repertoire with renowned director, educator, and pianist, Ann Baltz. To learn more, visit: https://www.coopervoicestudio-symposiums.com/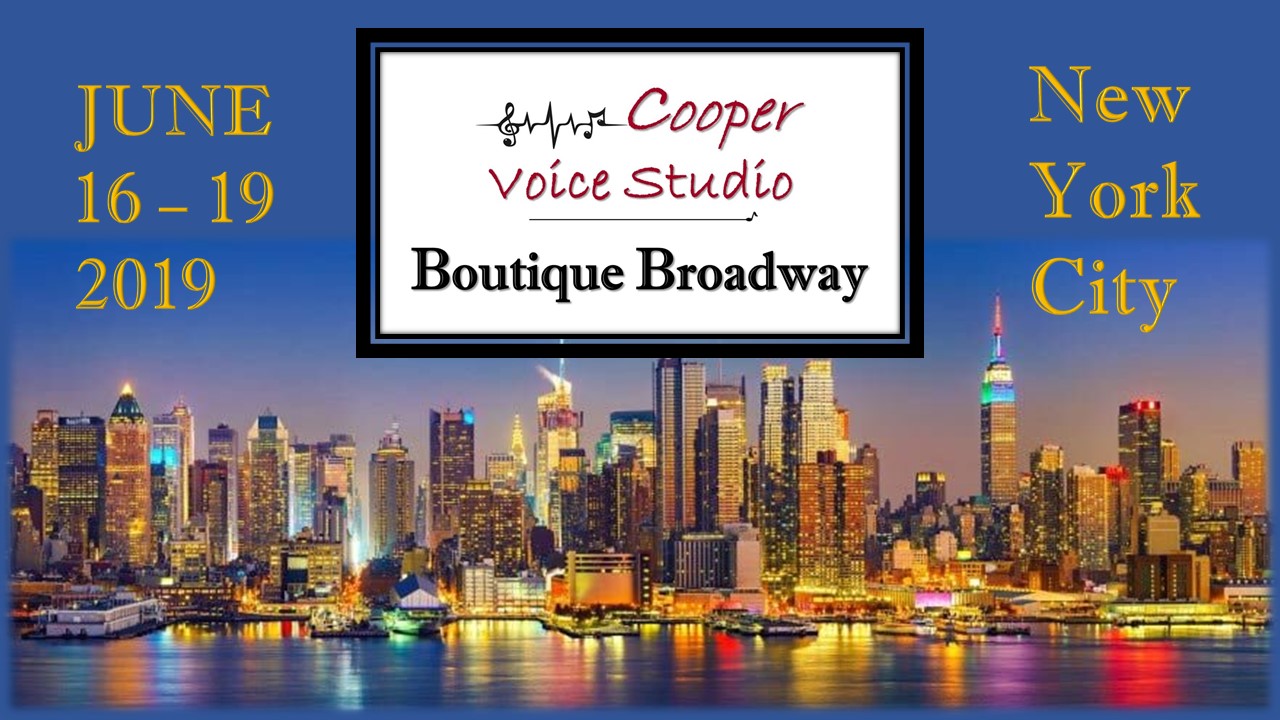 2018 Winter Intensive Workshop (February 2018):
The Go-DIVA! Productions Musical Theater Winter Intensive Workshop provides training for youth and young adults who seek to improve performance practice and audition skills by means of character study, improvisation, monologue research/study/preparation, dialogue, stage craft , acting, interacting, musical preparation, etc. All will be led by co-instructors, Jennifer Cooper and LB Hamilton, with the assistance of pianist, Meleah Backhaus. The workshop will culminate with a performance of "Grounded!" at Asbury Solomons.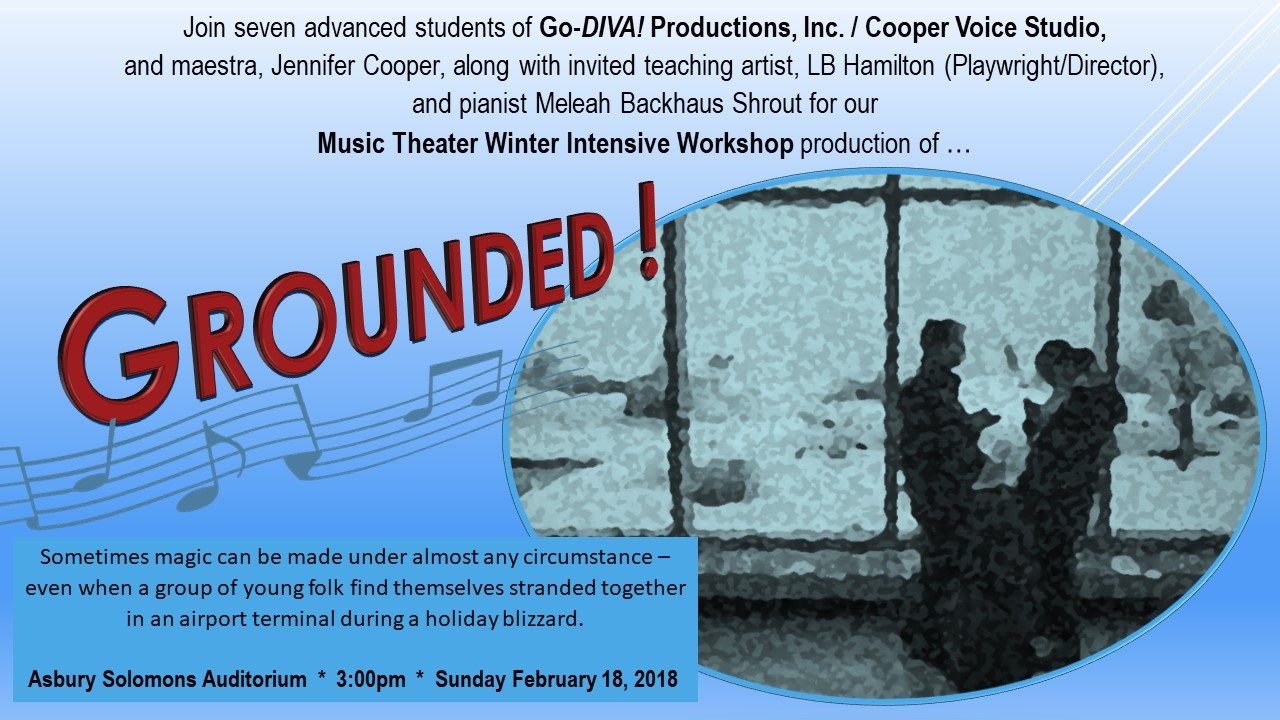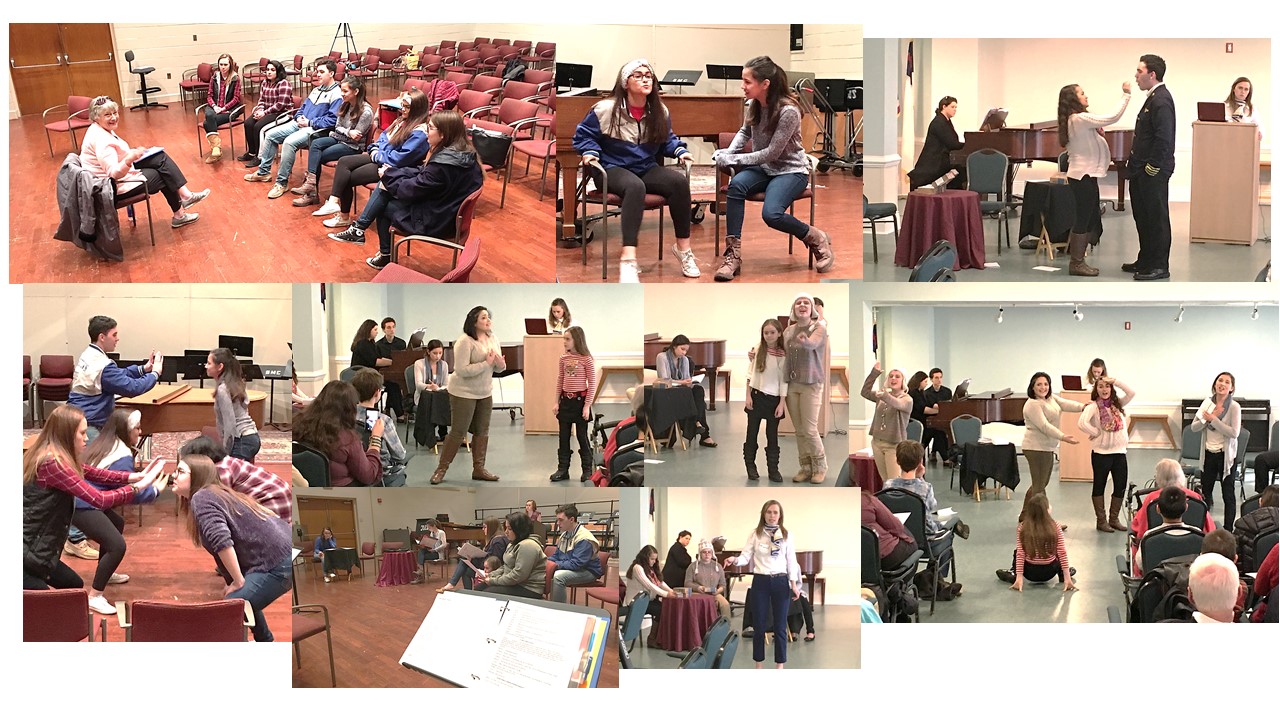 2016 Summer Intensive Workshop
A series of summer "Scenes and Solos"workshops leading to public performance.
Under the direction of Jennifer Cooper, vocalists will be cast in short musical theater and/or opera scenes and solos. Participants will come together to block and rehearse scenes with the piano accompanist over 2-3 major workshop rehearsals ( number will depend on particular scenes and schedules). Instruction will also cover theater/ stage craft , acting coaching, etc.
Participants will perform staged (and semi-staged) scenes at the Council Ring (circle of rocks) outdoor stage as part of Annmarie Gardens Annual ArtsFest in Dowell, MD. Some scenes will also be performed at the Fall SMYOC Choral Concert.